Relacja z wycieczki niedzielnej 12.11.2017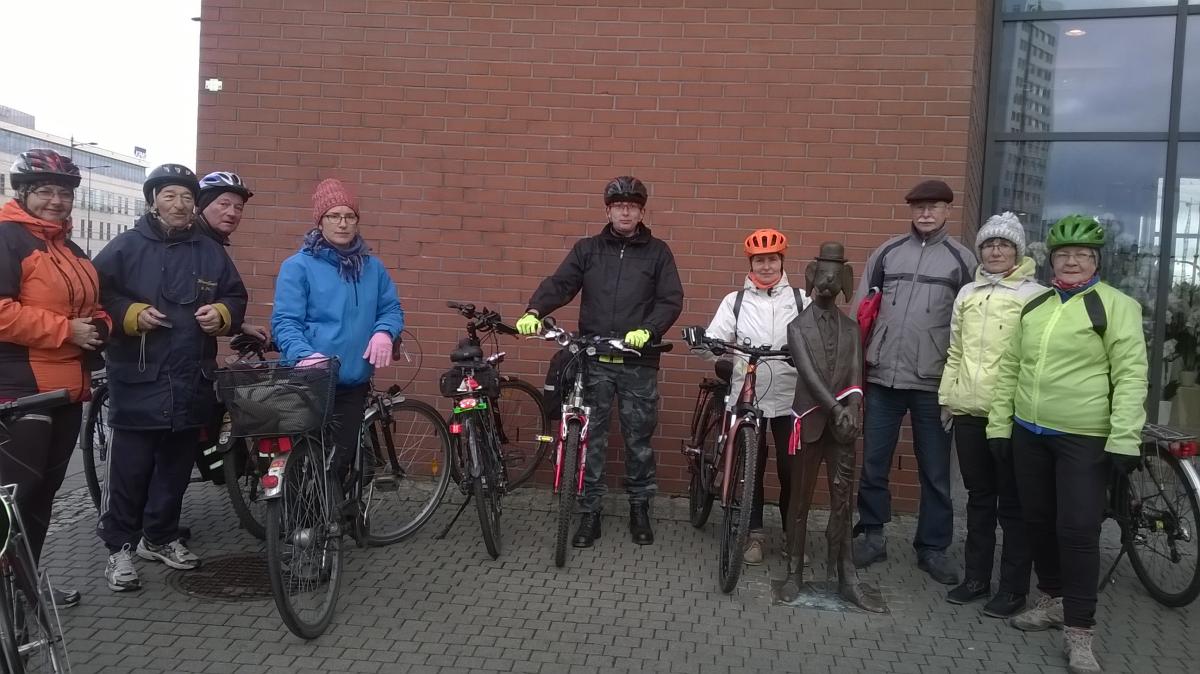 Zaległa relacja z wycieczki. - więcej zdjęć w katalogu na FB -
link
Bajkowa Łódź to nie bajka,tak powiedzą uczestnicy wycieczki.
Szanujmy wspomnienia bo warto je mieć i tymi słowy ruszyliśmy na trasę.
Jak fajnie powspominać bohaterów naszych dobranocek dzięki za to twórcom z "Semafora" i rzeźbiarzom pomników.
Stojąc oko w oko z misiem uszatkiem,wróbelkiem ćwirkiem,kotem Bonifacym i Filemonem
to duża frajda.Listopadowa złota jesień sprzyjała wyprawie.
Trasa nie była mecząca wiodła miejskimi ścieżkami rowerowymi przez znane nam tereny centrum miasta a także przez parki.
Metą wycieczki była Galeria Łódzka z pomnikiem Ferdynanda wspaniałego.
W wycieczce uczestniczyło 20 osób..
Relacja Jacek.
Foto.Ania i Alek.