Wycieczka do Papugarni "Carmen" - relacja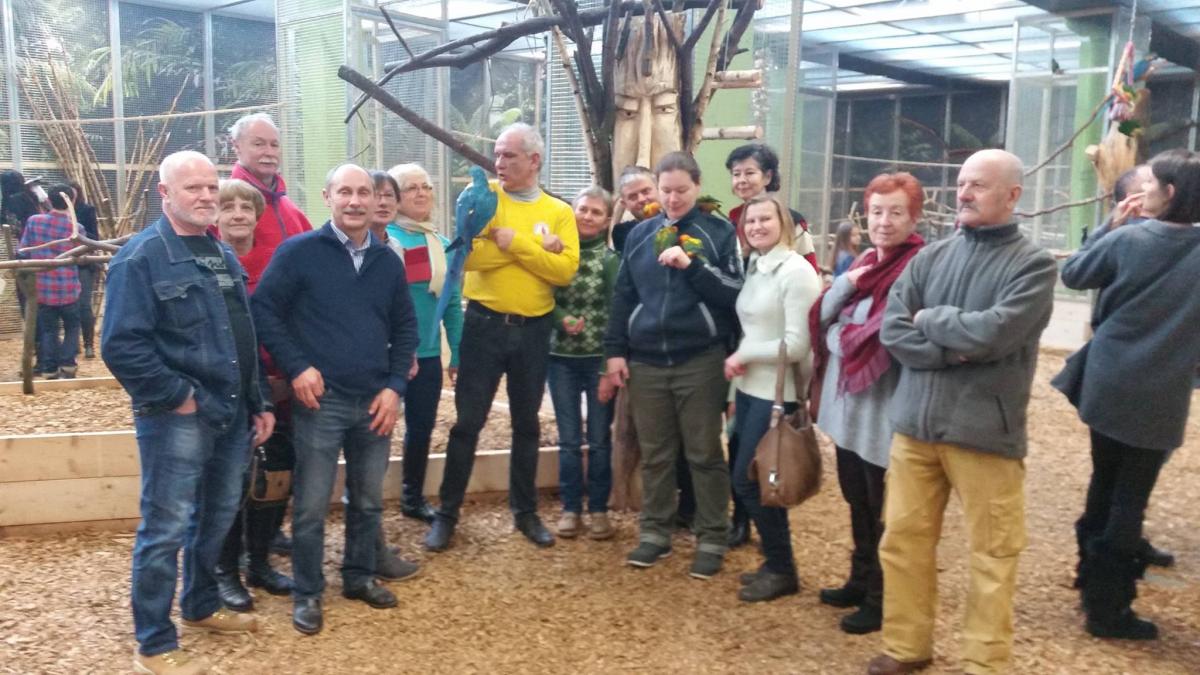 Ze Starego Rynku ulicami Łodzi ruszyliśmy na spotkanie z papugami.Idąc przez Park Staromiejski,ul.Północną i Sterlinga dotarliśmy do Papugarni Carmen to cel naszej wycieczki.Po drodze mijaliśmy wiele ciekawych obiektów godnych uwagi jak:pomnik dekalogu,dworzec tramwajów podmiejskich,browar Anstadta,park Helenów,szpital kliniczny im.dr.Sterlinga,dawne wiezienie carskie. O mijanych obiektach opowiedziałem w kilku słowach.
W papugarni serdecznie przyjęci przez właścicieli a jeszcze bardziej przez mieniące się kolorami ptaki zaczeliśmy zwiedzanie.Przebywanie tet a tet z egzotycznymi ptakami,karmienie ich to niezapomniane przeżycie dla nas.W papugarni mogliśmy zobaczyć papugi z rodziny kakapowatych reprezentujących Nową Zelandje,kakadukowatych rejon Australi i Nowej Gwinei,papugowatych pochodzących z państw strefy miedzyzwrotnikowej,Ameryki Połódniowej i Australii oraz papugi wschodnie z Afryki i Azji.Uczestnicy wycieczki serdecznie polecają odwiedzenie tego ciekawego miejsca.Mnogość barw i kolorów zapiera dech w piersiach.A dla zachęty przedstawiamy serię zdjęćz naszego pobytu.
Relacja.Jacek Siech
Foto.Rafał Grabarczyk.
więcej fotografii w albumie FACEBOOK