XIV Zlot Aktywu Turystyki Kolarskiej PTTK w Julinku - relacja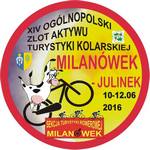 Kolejami: Łódzką Aglomeracyjną i Mazowiecką czwórka klubowiczów dojechała do miejscowości Błonie i dalej na rowerach skok do Julinka. W bazie cyrkowej rozlokował się XIV Zlot Aktywu zorganizowany przez klub z Milanówka. Po zakwaterowaniu wykorzystalismy bony na piwo, bigos i kiełbaskę z ogniska. Podczas posiłku przy ognisku prezentowały się uczestniczące w zlocie kluby. Mimo zimna zabawa była bardzo fajna.
W sobotę przy pieknej pogodzie udaliśmy się na blisko 80 km wycieczkę Julinek - Milanówek - Otrębusy - Julinek.
[ dalej >> ]
W Milanówku postój, przywitanie przez panią Burmistrz, poczęstunek milanowskimi krówkami, zwiedzanie Muzeum Jedwabiu i dalej w drogę do siedziby Zespołu Mazowsze w palacu Karolinów w Otrębusach. Zostaliśmy zapoznani z historą zespołu, zwiedziliśmy muzeum pełne pamiątek z występów na całym świecie i uczestniczyliśmy w warsztatach tanecznych - super zabawa. Pani choreograf demonstrowała kroki tańców, a my zapamiętale tańczyliśmy. Po posiłku - na rowery i powrót do Julinka.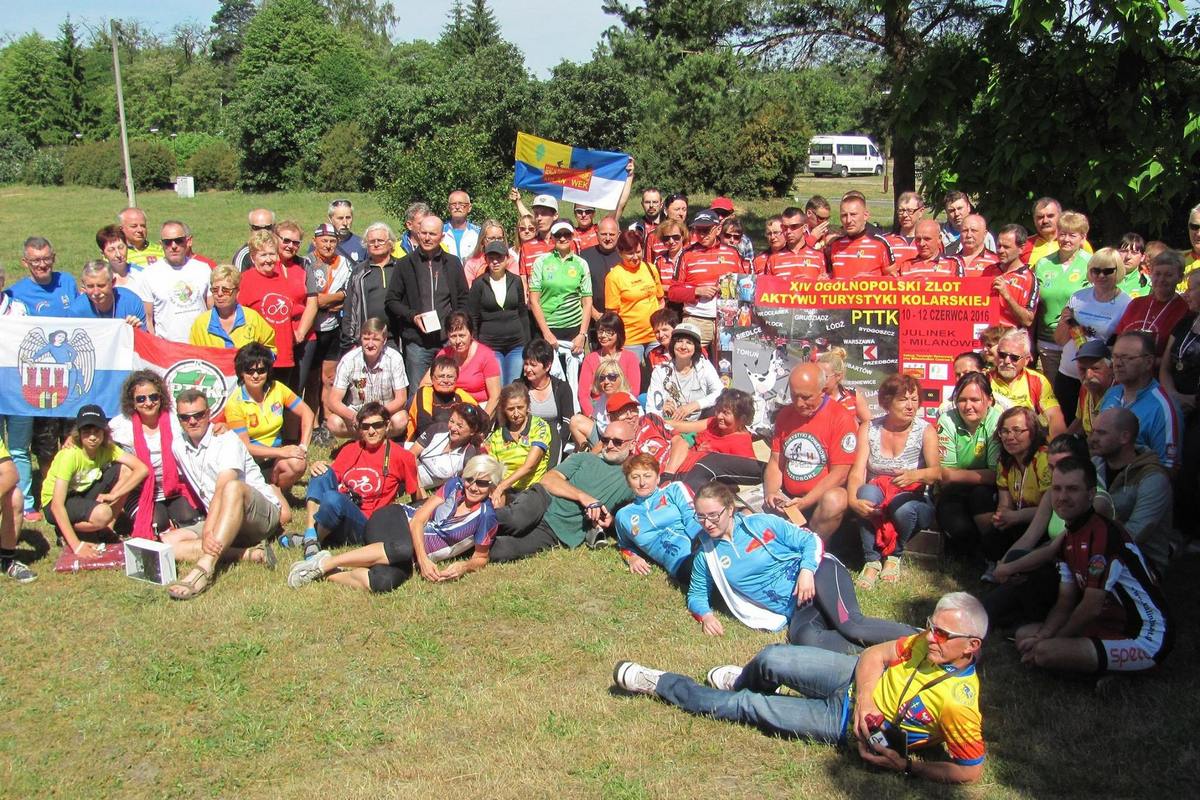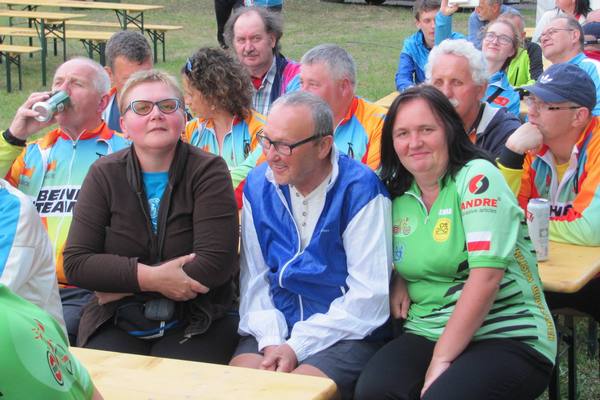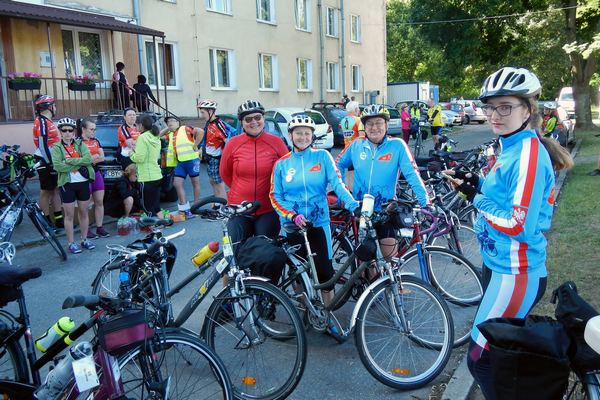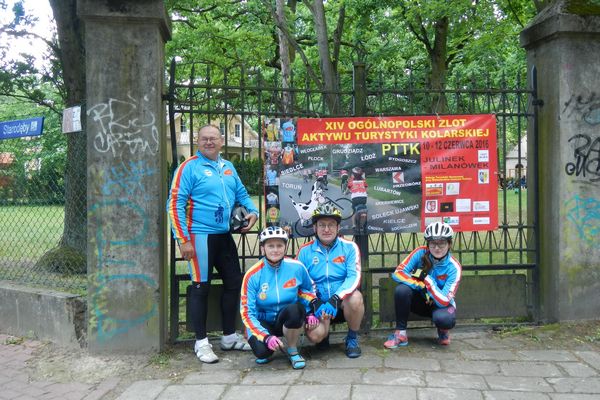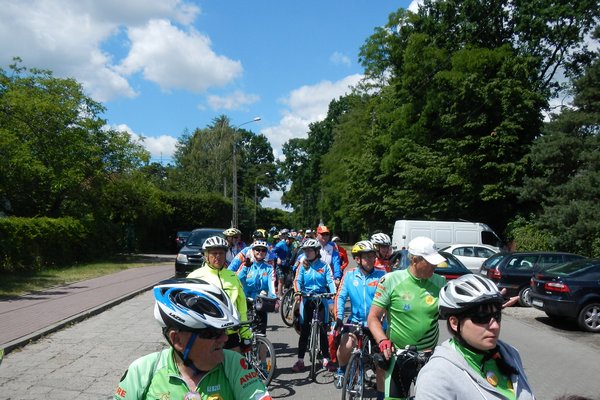 "Taniec z gwiazdami" i ""Szansa na sukces" to przewodnie konkursy wieczoru tanecznego rozpoczętego szampanem i truskawkami. Wszyscy świetnie bawili sie przy konkursie karaoke i tanecznym.
Niedziela rano to zakończenie zlotu, wręczenie nagród zwycięzcom w konkursach, trzymające w napięciu losowanie nagród, wspólna fotografia i czas pożegnania.
Zlot w Julinku przygotowany został perfekcyjnie - wielkie podziękowania dla komandora Adama Matusiaka i wszystkich z sekcji Kolarskiej Milanówek.
Za rok XV Zlot Aktywu Turysyki Kolarskiej odbędzie się w Koronowie, a organizatorem będzie klub Kalinka z Bydgoszczy.
Nasz klub na Zlocie reprezentowali Wiesia, Nina, Marek i Sławek.